Eco-responsible
bottles
made in France
Ozone® was born from the desire to provide the e-liquid sector with eco-responsible packaging produced in France.
In addition to being the world's first offer of 100% recycled e-liquid bottles, produced and stored locally, Ozone® vials participate in the financing of numerous operations in favor of the environment.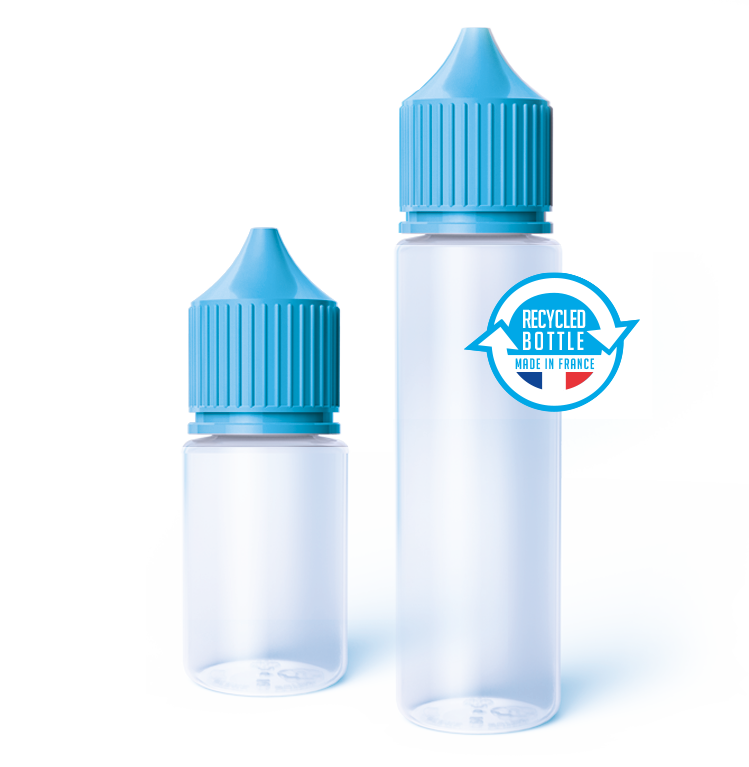 Eco-responsible
Each bottle helps finance de-pollution and reforestation operations.

French Production
Manufacturing, stock and logistics
in France.

100% Recycled Plastic
Multiple formats in
100% recycled R-PET
75ml Bottles
In PET and rPET (100% recycled plastic)
The ideal format to use up to 2 boosters and to keep the necessary space for mixing.
Boxes of 6 bottles available from stock.
30ml Bottles
In rPET (100% recycled plastic)
The ideal format for 30ml concentrates.
Boxes of 5 bottles available on stock in France.
+ 10 compatible cap colors available
from stock in France Our
Sustainable and
Eco-responsible Commitment
Every OZONE® bottle, whatever its format, contributes to our partners' reforestation, forest preservation and pollution control operations. We over-compensate for the emissions linked to the production and transport of our vials, and this, at each manufacturing.
Your vials stored in France therefore already contribute to all our actions for the environment.

WINGS OF THE OCEAN
DEPOLLUTION PARTNER
Founded in 2018 by Julien Wosnitza, Wings of the Ocean is an association that fights against plastic pollution with the aim of preserving the living.
In 2022, Wings of the Ocean becomes the First French depollution association.

REFOREST'ACTION
REFORESTATION PARTNER
Forest specialist, Reforest'Action is a French B Corp certified company founded in 2010. Thanks to its unique crowdplanting model, it has now financed more than 23 million trees in 42 countries thanks to the commitment of 3,000 companies and 400,000 citizens.
Media-pack
Media & Graphic Ressources
Commuicate with your customers and distributors about the choice to use recycled vials, including a contribution to carbon compensation, and produced in France.
A media kit is available on request from your supplier. It includes many logos and vector tablets, models of vials customizable on Photoshop, but also animation files After Effects allowing you to animate your vials of e-liquids in 3 dimensions!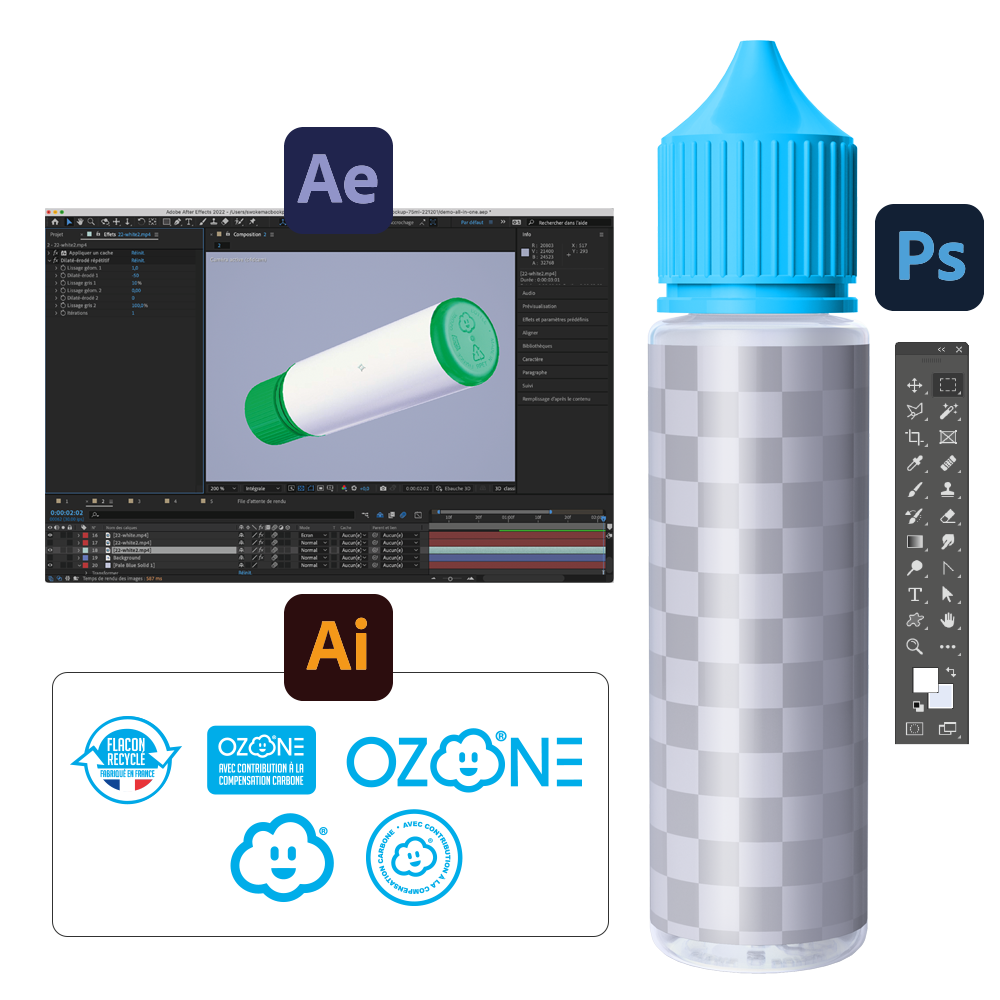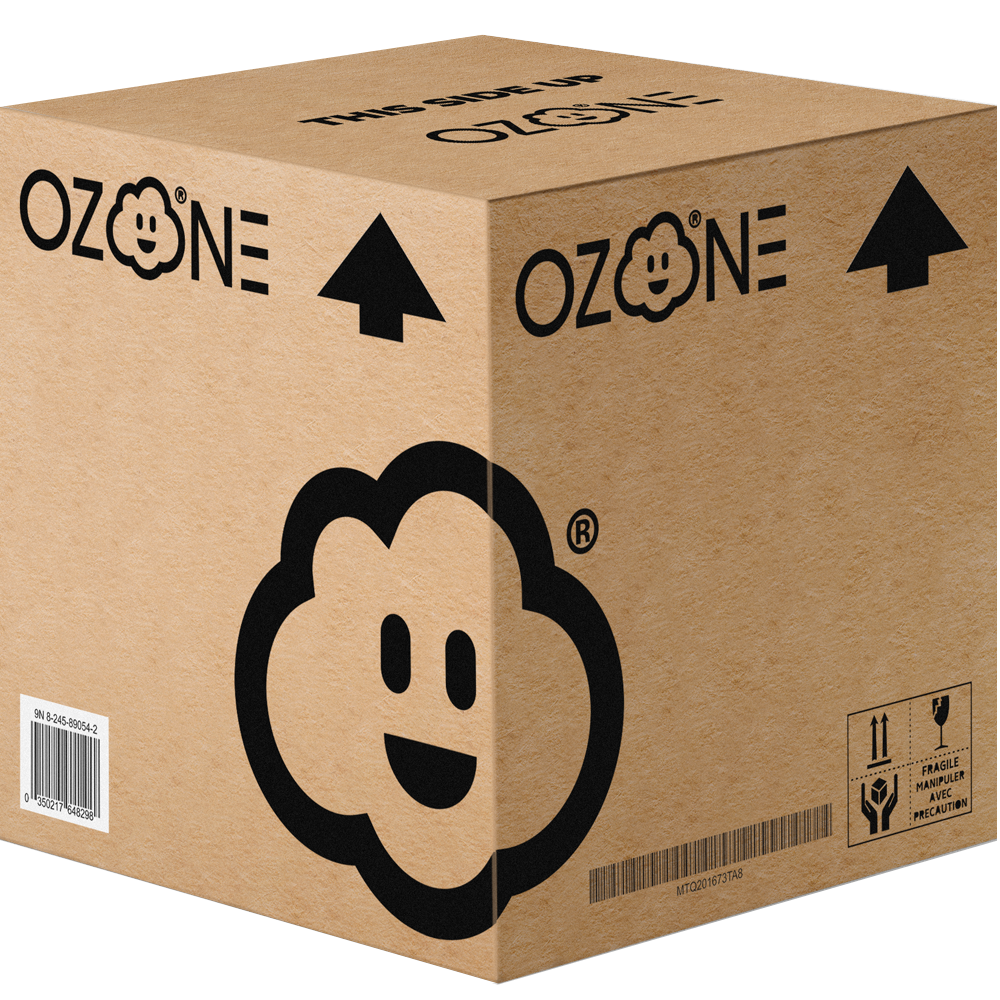 Stock and Logistics in France
OZONE c/o Kemix
Parc des horizons
2000 rue de l'Europe
62117 Brebières – FRANCE